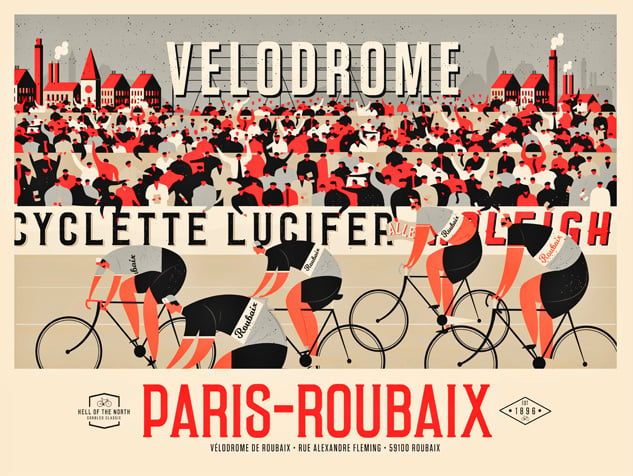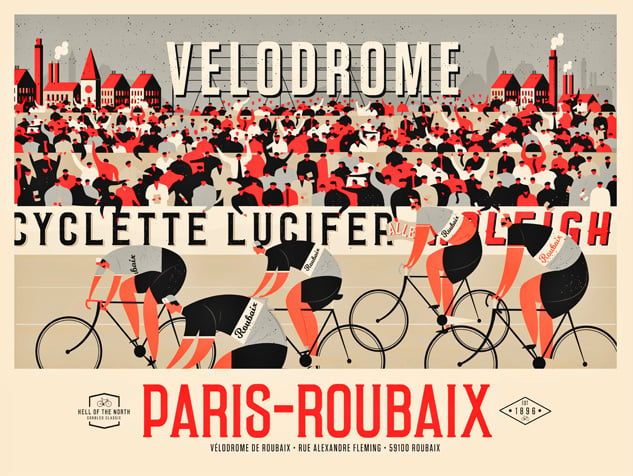 Paris-Roubaix Landscape (Red & Black)
£12.00
Printed on high quality heavyweight matt 250 gsm paper.
Large prints are rolled neatly and carefully within tissue paper into a cardboard tube and the A3 prints are placed in a sturdy flat pack parcel and posted to you within 4 days. Outside the UK this may take a very short while longer.
If you are purchasing the 'SALE RETURN/OLD STOCK' option please note that these prints will have a slight mark, crease or the corner of the print. This is barely visible but once you receive this item and you are not happy with it you can still receive a full refund.
Please note that these are not framed prints. You will be purchasing just the print alone.